Sundays are typically my day off from the gym, running and working.  This week I pushed my long run to Friday due to hot temperatures, then to today because of ankle pain.  Well, no run today, either.  I did run yesterday, a 5K in the deep sand (barefoot), and had no issues with my ankle then or this morning.  I did, instead, wake up to a strange soreness in my core from who knows what that bothers me when I twist a certain way and during the process of sitting down.  Don't know what's pulled in there, but I guess I need to stay standing or sitting and stick with it.  Running doesn't require twisting too terribly much, and it definitely doesn't involve sitting down, but it does need the help of strong core muscles to make it through ten miles.  With plenty of time before my September 15th race, a bunch of 9 milers and one 10 behind me, and a great week of workouts otherwise, I don't feel too worried about missing a long one.
Even though I missed my run this morning, I did make it to the Norfolk Tides Bark at the Park, although the dog was not in tow.  With his torn CCL, hanging out on the hot cement of Harbor Park would have been a little more stress than he should have to endure.  Without the dog, we were able to ride The Tide for the first time.  After parking at the Newtown Road station, we boarded the notably clean train with roughly 10 other passengers and took off westbound for Norfolk.  Once we arrived at Harbor Park and settled in for the game, it came over the loud speakers that there were 138 dogs in attendance, and they all seemed to have a fantastic time.  The Tides entered the top of the eighth tied with Gwinnett 3-3, and scored 4 runs in the bottom of the 8th inning to get ahead of the Braves, so the canines got a little excitement, too!  Our return trip on the Tide was crowded with fans departing Harbor Park and plenty of others headed east.  All in all, a lovely experience to, at and from the game.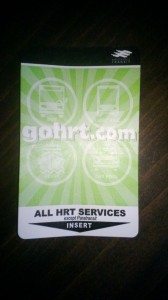 Tomorrow kicks off Boot Camp with Ferguson Virginia Beach and a week in which I better be able to get a long run in!
Meredith