It was a tough winter that brought 2014 with it and we had lots of cold, lots of ice and even a hefty snowfall or two down here at the beach.  More than that, and most irritatingly, there was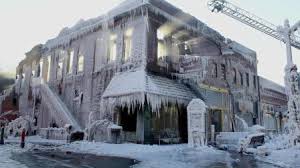 also a ton of wind.  Daily doses over the 20 mile an hour mark.  Consistently.  Gusts, OK.  This nonsense?  No, thank you.
It just hasn't stopped.  My long run on Friday featured a 23 mile an hour head- and cross- wind that had my legs so beat up I cut it a mile short.  Wednesday's Race Pace run?  Wind – 15 miles an hour.  Shamrock?  Wind – 17 miles an hour.  My final training run before that race?  22 miles an hour.  This kind of weather pattern has been going on for close to 10 weeks, and the current standings are:  Wind: 1,568, Meredith: 2.  Just a breeze would be lovely.  Anything under 10 miles an hour would actually be pretty nice.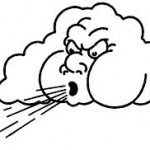 Not to be an all out whiner, I'll admit that training in the wind is good for me.  Resistance running in a headwind, or with a chute, can help make anyone a stronger, more powerful and more technically sound runner.  That doesn't mean I like it.  I would appreciate Mother Nature leaving my visor firmly planted on my head, rather than constantly threatening to blow it away.  As I roll into my second Race Week of 2014, I'm prepared for a windy Race Day on the shores of the Atlantic Ocean for Atlantic City's April Fool's Half Marathon.  I just hope it's not.  I was able to draft for a while at the Shamrock, and know that helped a bit, but I lacked the strong kick I wanted in the final 5k because I had worked so hard fighting the wind for Miles 6 – 11.
The good news is this:  if I ever have the chance to run a race with little to no wind, I'm going to be fast.  Yes, the course in Atlantic City is an out and back, so I'll get a tailwind to match any headwind I face (hope for something out of the South), but I just don't think it makes up for it.  Neither does anyone else.  Check this, and this, and this out.  Plus, the weather is currently calling for a NNW wind of about 15 miles an hour, which, of course, is much less than ideal.  The silver lining to this gloom is that I met my Spring goal two weeks ago, and as much as I'd like to improve upon it, I won't be too disappointed if I'm not successful.
Meredith
Have you run in a lot of wind lately?  How do you cope with it?