It's time to nail down my 2016 goals.  The new year is right around the corner and I can't honestly say I haven't done much thinking about what I'd like to accomplish with my running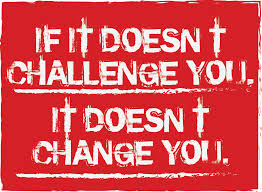 career during it.  While I do have a few solid 2016 goals, the rest are loose and flexible.  Here's what's in the works:
Finish my first marathon in March.  I'm excited to have the One City Marathon be my first, especially since a few of my BibRave friends will be joining me at the race.  I have a time goal, too (3:30.00), but since it'll be my first time covering the distance and I've only just begun serious long run training, I'm not ready to commit.  Barring a serious injury that would prevent me from walking I'll be knocking this one off early in the year no matter what.
Hit new PRs at 5k, 10k and half marathon distances.  Obviously, One City will be a PR at the marathon distance but these others are all on the list, too.  I currently have target races at each distance picked out (see schedule so far below) and have tried to put them on the calendar in a way that prevents me from training for multiple distances at the same time.
Check more states off my 50 States list.  My original goal was to run a half marathon in all 50 states.  Then it was to finish before I turned 40.  Well, I'm not sure my budget and schedule will allow that so with 34 to go I've relaxed back to just getting them all checked off.  I hit seven in 2015 and have four on the 2016 calendar right now.
Have fun and stay healthy.   Running is fun and the most important of my 2016 goals is this one.  It's hard to run if you're injured.  It's even harder if it's not any fun.  I'll  keep my schedule fresh with different style runs, just for run races and trying new things.  To stay healthy I'll continue to improve my recovery routine, listen to my body and not be afraid to take a few days off.
My race schedule is starting to fill in.  Here's what's on it right now though I'm sure I'll be making additions:
January 9 – Mississippi Blues Half Marathon (pacing 1:45) – Jackson, Mississippi
January 10 – First Light Half Marathon – Mobile, Alabama
March 13 – One City Marathon – Newport News, Virginia
April 2 – Hot Chocolate 15k – Philadelphia, Pennsylvania
April 9 – Rock the Parkway – Kansas City, Missouri
April 16 – ODU Big Blue 5k – Norfolk, Virginia
September 24 – Heart of Ghent 10k – Norfolk, Virginia
October 2 – Wineglass Half Marathon – Corning, New York
Those are the 2016 goals I'll be looking to hit as soon as January 1 rolls around and when it does, I'll be wrapping up with my 2015 goals so stay tuned for a final recap of how this year went.
Meredith
What are your 2016 goals?  What's on your race calendar?