As I roll into the second quarter of 2014, I'm taking one valuable lesson with me and am well on my way to hitting my goal of 1,200 miles in 2014.  I'll be running my second half marathon of 2014 tomorrow, and also have big, new training plans post-Atlantic City.  My training has been going well, I've been injury free for over 18 months and I'm ready to step it and see where I can go.
I've been seeing steady progress in the form of lower PRs every race I've been aiming for.  I wanted to PR in Philly, and I did.  A PR at the Shamrock?  Got it.  I'm also pretty confident this same plan could get me down to 1:36:00 without much trouble.  But why?  Why aim to take 30 seconds of my PR at a time when I could shoot for a minute, or minutes, at each target race?
No good reason.  That's why I'll be revamping my training plan in its entirety after this weekend.  I'd like to come in under 1:39:00 but won't be heartbroken if I don't make it.  I've already met my Spring goal and with a new plan in the works, I'm ready to move on.  My net target race is Myrtle Beach, in October, which gives me just about six months to get ready.  I won't start training specifically for that race until the end of the summer, but my new training plans call for a big increase in mileage before hand.
I've never built my base mileage beyond 35, and that was always part of my training program.  I'll be pushing up to, and possibly beyond, 50 miles per week in the middle of June, dropping back down to my usual 35 miles each week through September then tapering my way to the middle of October to get ready for the 19 October race.  A big part of the new plans is to keep my long runs under 16 miles, but add a second one each week and increase both the length and variety of my speed workouts.  In addition to increasing my mileage, my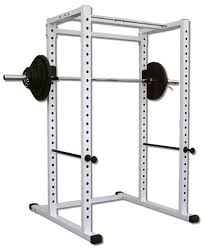 strength training will step up to two days of heavy powerlifting each week with one day of Crossfit.
I'm excited to see what adding miles to my base and muscle to my legs will do for me when I lower my weekly mileage and go back to fewer, higher quality runs.
These new training plans begin in 10 days, and will include using my Nashville race, where I want to have fun more than I want to turn in a PR performance, as a long, hill-filled training run.  I'll, hopefully, have a solid race tomorrow morning, then will take the next week to rest, play and cycle out of the spring before starting my new running experiment.
Meredith
Are you racing this weekend?  Have you tried anything new with your training lately?