Two a days are back, and I'm actually loving them.  I expected them to be a drag, as they have been sometimes in the past, but without an upcoming race, the ability to shuffle workouts and, maybe, skip a strength training session every now and then, is keeping me excited and fresh.
As I ramp up my training mileage, I'm trying a lot of new things keep me interested.  Running is fun.  But not if you get bored.  Two weeks ago, on the first of many Two a Days in this new training plan, I did my first Michigan run since high school cross-country, and even though I came out of the gate a bit strong and struggled towards the end, it was a blast.  I have the same workout on the calendar for next week, and hopefully I'll do a better job of pacing myself because I know I can.  My long runs are also getting 'crazy'.  When I was sticking steadfastly to a program, they were 90, 105, 120 minutes or 13, 14, 15 miles, but now that I have a weekly mileage goal and the ability to run those miles however I want, they've been 13.4, 12.1 miles and 11.5 miles (this week, because it's Race Week!).
I mix up my Two A Days by doing strength training and a hard run, usually on Tuesdays, and a double dose of running on Wednesdays or Fridays, depending on the weather and my schedule.  That second day of two workouts is typically a 4-7 mile easy run followed by speed work.  As with my long runs, I was sticking to a pretty rigid schedule of 400, 800, 1600M repeats for those speed days and tempo runs on other days, but now have room to play.  Those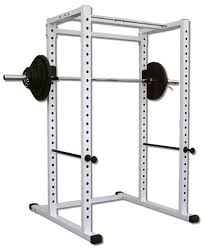 Michigan runs are awesome, and I threw in a 4×1200-400 workout yesterday.  The variety is fun and I really like being able to try new workouts without worrying if it will mess with my training.
My strength training sessions on Tuesdays, Thursdays and Saturdays are most often a Crossfit workout or heavy power lifting, and they're fun, too.  I know working to get stronger throughout my entire body has helped my running a ton by increasing my durability.  As a coach, I try to help my runners understand that doing some form of weight training, whether it's heavy lifting or bodyweight exercises, is an incredibly important part of a well-rounded program and plan.  I know my ability to stay injury free, even as I increase my mileage and have multiple Two a Days each week, is due to my strength training.
Meredith
How do you keep your training schedule varied and prevent getting bored?