The 119th running of the Boston Marathon was yesterday.  I wore my Boston blue and yellow as the Americans made a strong showing and the city did an amazing job as usual.  Qualifying for Boston isn't one of my life dreams although if I ever have the opportunity, I'll be sure to take it.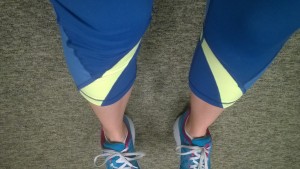 I've posted before about my feelings towards running 26.2 miles in one shot.  I'm not positive all those miles are for me but as time continues to pass, I feel more and more obligated to give it a try.
Not once have I ever woken up in the morning and said to myself 'today is the day I register for a marathon' and I don't really have a bucket list in the traditional sense to check a marathon off of.  But I can feel it coming.  To be the best coach I can be, I owe it to both my clients and myself to give it the college try.  That being said…  I am committed to running a marathon in the future.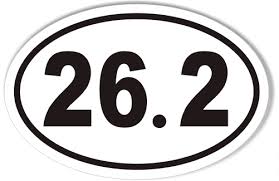 How far in the future?  Good question.  If not this fall, then 2016 it will be.  OK, then which race will win the chance to be my first?  I did enter the Marine Corps lottery this year but was not chosen.  Oh, shucks (I was not genuinely disappointed).  New York and Chicago are great but they are big.  Large crowds aren't my thing, especially when I don't know what to expect.  I really enjoyed my first half marathon in Richmond and am leaning towards that to continue a tradition of firsts.  It's close to home, doesn't require flying or lots of time in the car, has great crowd support and a not too challenging course.  Shamrock is an option but the weather is always so chancy, there's usually plenty of headwind and I run that route all the time.
When will I decide?  Hopefully sooner than later as registration for Richmond increases on 30 June.  My plan is to hit my new half PR in May at Prairie Fire or St. Micheal's Running Fest, take an easy week then roll right into a build towards my first 20 miler (one of 2015's goals!).  After after mid-June's 20 miler, I'll decide how much time I think I'd need to get ready and, maybe, get on and get registered.  Eek!
Meredith
What was your first marathon?  Which is your favorite?  Why?