One City Marathon weekend is finally here. With snow and heavy winds in the forecast early in the week, I spent most of it worrying more about whether the race would actually happen than my plan for running it. I came up with contingency plans, looked for alternate
races on the same day and tried to stay calm. There is really nothing that can be done about the weather. Luckily the forecast has turned around and the race is on!
The weather based distraction was nice to keep me busy during my quiet week but now my legs need some work. After my last workout Wednesday and two days of rest, I'm seriously looking forward to tomorrow's three mile shake out jog. My sanity will take anything. As far as the marathon goes, I'm ready.
I'm itching to run. My legs feel good and my plan is solid. I trained all winter in the cold so the chilly race morning temperatures (feels like 18) will actually be just fine. I know exactly what I'll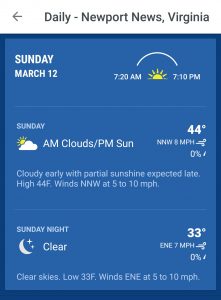 wear and will definitely be avoiding the horrible blisters of last year. I'll run the first ten miles a hair slower than goal pace then pick things up when I feel like it. Hydration stations every two miles will give me flexibility but keep me from getting thirsty. Energy gels at the start, around 7, 14 and 20 miles will keep me fueled. My best training cycle yet will keep my head on straight and I can't wait to cross that finish line.
Meredith
What's the worst weather you've run a marathon in? Do you stress about forecasts?