Wow!  It's been over a week since my last post but I'm back!  Time has flown by in spite of my limited time spent lifting, jumping and running as I roll on with marathon recovery and down time before my next training cycle begins.  I've been busy with three exciting things I'm ready to share so here's what I've been up to these last seven days:
1.  Decision Making.  I know in this post I said I wasn't sure about my next marathon or if I'd even run another one.  Well, one of my I'm Back announcements is that I will be back.  I'll be hitting the road for 26+ miles on 12 March 2017 for the 3rd One City Marathon.  It might be a quest for redemption or just to prove it was really the sock's fault or more likely both.  I know I can perform better and now I've given myself the chance to confirm it on the same course on, hopefully, another perfect day.
2.  Reading.  While standing, of course.  Taking a break from hours of running in a week doesn't give me an excuse to sit on my rump.  Rest is not recovery!  It's been a while since I've opened a running book but right now I'm back to it with Chi Running.  I'm always hungry to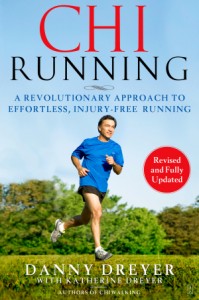 learn more, hone my coaching abilities and find new ways to help guide my clients to crush their goals.  So far it's been a nice compliment to what I know about similar training theories like Crossfit Endurance and Pose Method.  When I'm back running more than three or four miles at a time in a few weeks I'm excited to see what I'm able to apply to my own activities.
3.  Creating.  I'm not an incredibly creative person in terms of art but when I get my mind set on something I'm all in.  I started FitNicePT ages ago and while I love my clients and what I do every day, personal training isn't my main focus.  I've moved on to being more of a running coach and that's where I'd like to grow.  It's challenging to start a new project but I'm back on the grindstone and looking forward to where this project is going to take anyone who's a part of it.
Meredith
What have you been up to?  What are you reading?