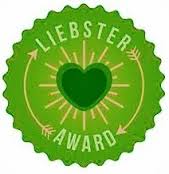 I was given the Liebster Award by Montana at Pretty Lil Mudder last week and was happy to receive it.  She's a fellow Girls Gone Sporty and SweatPink ambassador who has Rock n Roll Savannah on her Race Bucket List.  I hope she has an opportunity to run it soon, it's a fabulous race and a great city.  Liebster Awards are given to bloggers who have small followings, usually less than 200, to help their readership grow.
Of course, there are rules:
1. You must link back to the person who nominated you.
2. You must answer the 10 questions given to you by the person who nominated you. 
3. You must pick 10 bloggers to be nominated for the award. 
4. You must create 10 questions for your nominees.
5. You must go to their blogs and notify the nominees.
Here are my answers to Montana's questions, my Nominees and my questions for them:

1. When did you start your fitness journey?
I ran track and cross country in high school, but I really focused on equestrian sports until college.  I had a job in Student Rec at Delaware and that's where I really got into fitness.

2. What's your favorite way to be fit?
Running!  I Crossfit because strength training is a huge part of helping me reach my running goals and enjoy a good mountain bike session every now and then.
3. How do you normally spend your weekends?
I work Saturday mornings, then usually take a big nap, especially if I got up at 4 or 430am to run beforehand.  Sometimes I'll hang at home, play some backyard games and grill, and every now and then Doug and I will have a date night.  Sundays are pretty laid back with NFL when available, hanging out on beach when it's warm and definitely sleeping in.  That's all, of course, assuming it's not a Race Weekend.
4. Where did you go on vacation last?
Nashville!  The Country Music Half Marathon was a destination race (State #7) but also a fun road trip and cool city.  Read all about it right here.
5. Who would you say is your biggest inspiration in life?
Eek!  There are lots.  With it being Memorial Day Weekend, I'm doing Murph on Monday, and getting lots of inspiration from our military and their families.  They give up so much to protect everyone and everything we love about America and they deserve much more gratitude than they get.  (See Lone Survivor).
6. What's your favorite quote and why?
'It's today,' squeaked Piglet.  'My favorite day,' said Pooh. – A.A. Milne  Sometimes I can be quite the Eeyore and at others I'm most definitely Team Tigger, but there are lots of times I would like to be more like both Pooh and Piglet.
7. When did you start blogging?
My first ever post was 3 June 2013.  Almost one year anniversary time!
8. What do you feel is your biggest accomplishment to date?
Building my business, getting my Master's Degree and helping people reach their fitness goals every single day.

9. Tell me about your fitness goals for the year.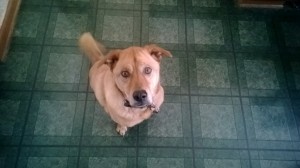 I already hit my Spring PR goal (break a 1:40 half marathon), and for the Fall my goal is to run a 1:37.30 Half Marathon at the Myrtle Beach Mini in October.
10. Are you a dog or a cat person?
Dog.  I'm allergic to cats.
Here are my Nominees:
Kelli at Mom 4ce
Heather at Josh's Mama
Mallory at My Camo Painted Life
Jolene at Southern Fried Soul
Jil at Running thre Wit
Vanessa at Glitter Girl Runs
Mindi at Build Your Dream Body
Molly at In A Nutshell Nutrition
Katelyn at Swim Run 4 Life
Smitha at Faux Runner

Questions:
1.  What's your favorite thing about blogging?
2.  Name one thing you can't hit the gym without and explain why.
3.  Tell me one international place you'd like to visit and what you'd do there.
4.  What's your favorite book and why?
5.  There's one thing you love most about your job, what is it?
6.  What's one fitness class/program/event you haven't tried yet but are looking forward to in 2014?
7.  What's your favorite social media outlet, outside of your blog, and why?
8.  If you could have a super power, what would it be?  Why?
9.  What is your proudest accomplishment so far, and what's next?
10.  Cake or ice cream?  Or both?
I can't wait to read the Liebster Award answers of these 10 great bloggers!  Be sure to check them out and give a follow.
Meredith