I purchased a pair of Lululemon's Wunder Under Pant a few months ago and have really liked them.  They're different than my other Lulu pants in a few ways.  They're a different fabric, a full length tight and have only a single pocket.  After a few wears in several environments, here are the things I like about these tights in order of importance.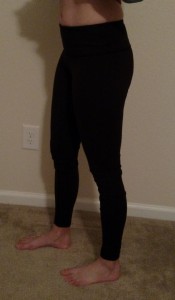 Fabric:  Nothing matters about workout gear if the fabric is awful.  Itchy, soggy, saggy anything can ruin a good sweat session.  Thankfully, Lululemon got this one right.  Slightly thicker than some of Lulu's other fabrics, these "Full-On Luon" pants make for great outdoor workout gear.  Indoors they can be a bit warm for my taste.  The Wunder Under Pant is a built to be both "sweat-wicking" and "four-way stretch" which will provide comfortable and dry conditions through any combination of movements.
Functionality:  A "versatile, no-fuss" pant, the Wunder Under Pant can be worn for just about anything.  What it comes down to for me is pockets.  If I can fit my gels, key and ID in my pants without any additional equipment, I'm happy.  I love the functionality of a single massive pocket that can hold up to 3 gels along with a key and an ID in front of my left hip.  Even if they're not a running specific tight, I definitely run in them and will continue to do so.  For the Crossfitters and obstacle course racers out there, they also feel sturdy enough to survive a missed box jump or tackle any obstacle without tearing wide open.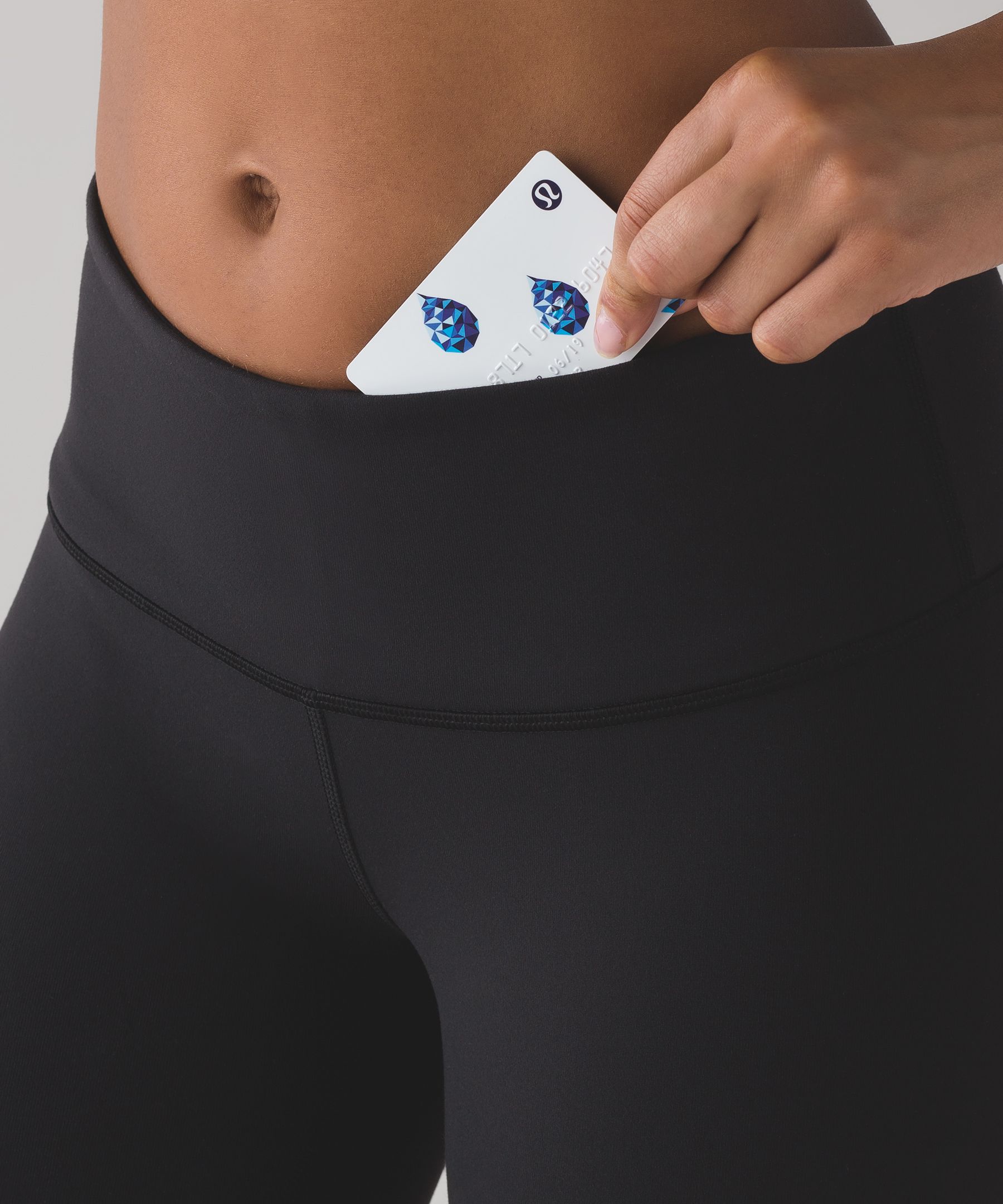 Fit:  Designed to give a "hugged sensation", the Wunder Under Pant doesn't disappoint.  Snug without being constricting I've never once had to pull them up after a 400M repeat or set of toes to bar.  There's no fear they might slip down or ride up.  The length is just right for low socks in the gym or high ones for a cold weather run and with complimentary hemming available at all stores, you can always make sure they're just right.
Quality:  I've had good experiences with the quality of Lulu products across the board.  When one of my bra inserts was eaten by the washing machine, they were happy to replace it.  I've heard that pilling is a potential problem but I have had no issues with washing the tights on  regular or heavy in cold water and air drying (as with all of my workout gear).  Without the heat of a dryer, the size hasn't changed, seams are solid and the fabric feels the same as it did on day one.
Price:  At $98 the Wunder Under Pant is a middle of the road price point for the store.  There are definitely less expensive options out there but with all of the positives I've already mentioned, they're worth it.  When I have a marathon to run, the ability to pack all of my gels without an additional piece of equipment is priceless.
Meredith
**All opinions are my own.  I was not compensated in any way for this post.**
What do you look for first in workout gear?  What will you compromise on?